A former military ruler, Abdulsalam Abubakar, has suggested that ex-president Goodluck Jonathan has not been given enough credit for conceding defeat after the 2015 presidential election.
Mr Jonathan in 2015 became Nigeria's first incumbent president to lose re-election. He promptly accepted defeat to incumbent President Muhammadu Buhari and congratulated him.
Mr Abubakar's stance is contained in an interview in the latest edition of 'Nigeria Now' Newspaper. He was interviewed in commemoration of Nigeria's 20th year of democracy.
"People keep harping on the role of our Peace Committee in convincing President Goodluck Jonathan to concede defeat to Muhammadu Buhari.
Read Also 59th Independence Anniversary: Nothing has changed despite APC 'change' promise – Yakasai
"Nigerians have not given adequate credit to President Johnathan because he took the decision out of his own volition to concede and congratulate Buhari in 2015," Mr Abubakar said.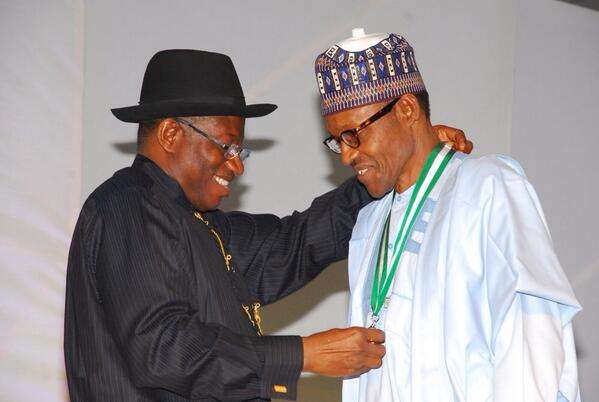 Abubakar admitted that although the Peace Committee – a national mediation committee of ex-presidents which he heads – spoke with political contestants when the election results began to trickle in to caution their supporters, "but we did not sit down with Johnathan to dictate to him, he conceded out (of) his conviction."