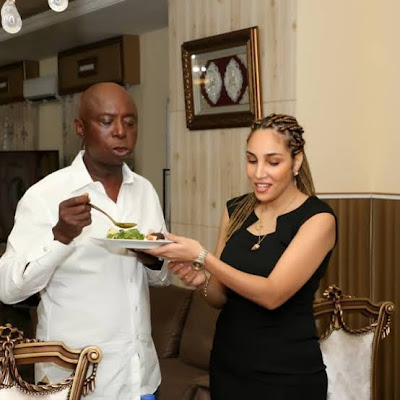 Laila Charani, the estranged wife of foremost politician and husband, Ned Nwoko, has revealed some of the things she went through in her marriage.
The beautiful lady made this known in an Instagram live chat she had over the weekend.
According to her, she allegedly met no other wife living with her former husband when she married him as a virgin.
She revealed that her ex-husband allegedly did not allow her to do her modelling job which she was doing before she got married.
She added that since her former husband got married to another wife, he allegedly became mean to her and her kids. She alleged that her husband would allegedly ignore her for days and would be posting on Instagram as if they are loved.
She also alleged that all her ex-husband's love were on her rival and her son, her own kids only get loved on social media.
When she could no longer take it anymore, she allegedly went to work so that she can secure a future for kids. She alleged that her estranged husband has not been responsible for her son since she left her marriage.
Laila also alleged that someone has been threatening her daughter, Miya on social media and she knows the identity of the person. And she claims the person does not want her daughter in her father's house.
She mentioned that she wished her ex-husband well as he is still the father of her children. But the ten years with him has been the worst years of her life.