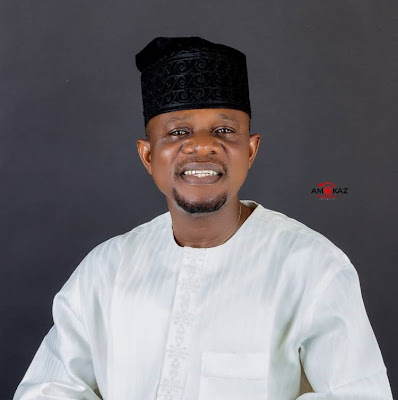 Posted By Lukman Omikunle
As part of efforts geared towards his victory in the 2023  Ogun State House of Assembly  Election, Rotn. (Hon) Abayomi Tella, the People's Democratic Party, PDP, candidate for Ado-Odo/Igbesa State Constituency recently convened a Town Hall meeting for questions and answers interactive session where members from his constituency asked questions on his vision, mission and goals towards the election.
In a meeting attended by politicians across party lines, traditional rulers, market women, artisans, youths and people from all walks of life, Hon Tella explained that his vision would be to build a bridge between the people in his constituency and connect them with the government in Abeokuta.
On how he intends to attract development to Ado Odo Igbesa, he said, as a veteran politician with over 2 decades of experience in governance, he would rely on lobbying other members of the House to influence the Executive to take decisions that will lead to the execution of projects in his constituency.
Chief Tella recalled that as former Executive Chairman of Ado-Odo/Ota Local Government Area of Ogun State, he was able to entrench good governance by attracting and executing projects that cut across roads, health care, provision of transformers, construction of blocks of classrooms and many more because PDP under Governor Gbenga Daniel performed Excellently well and that influenced him positively and he assured them that the Governor he will work with will emulate same.
"As  a former Local Government chairman, I already know what my people need, hence I will use these experiences to effectively bring issues concerning them to the front burner for quick attention."
On how he intended to overcome political apathy associated with voters, he said he and his team are ready to carry voters' education to the interior villages so as to convince our people to vote for positive change. He added that he was optimistic that come 2023, his party is fully set to attain victory at the poll.