Senate minority leader, Godswill Akpabio has met with President Muhammadu Buhari in London ahead of his much-speculated intention to defect to the ruling All Progressives Congress (APC) from the Peoples Democratic Party (PDP).
The former governor of Akwa Ibom is purportedly preparing to dump the Peoples Democratic Party (PDP) in a few days.
Akpabio met with Buhari during the weekend in London, UK, where the president is currently on vacation.
He was said to have also met with Acting President Yemi Osinbajo earlier in the week.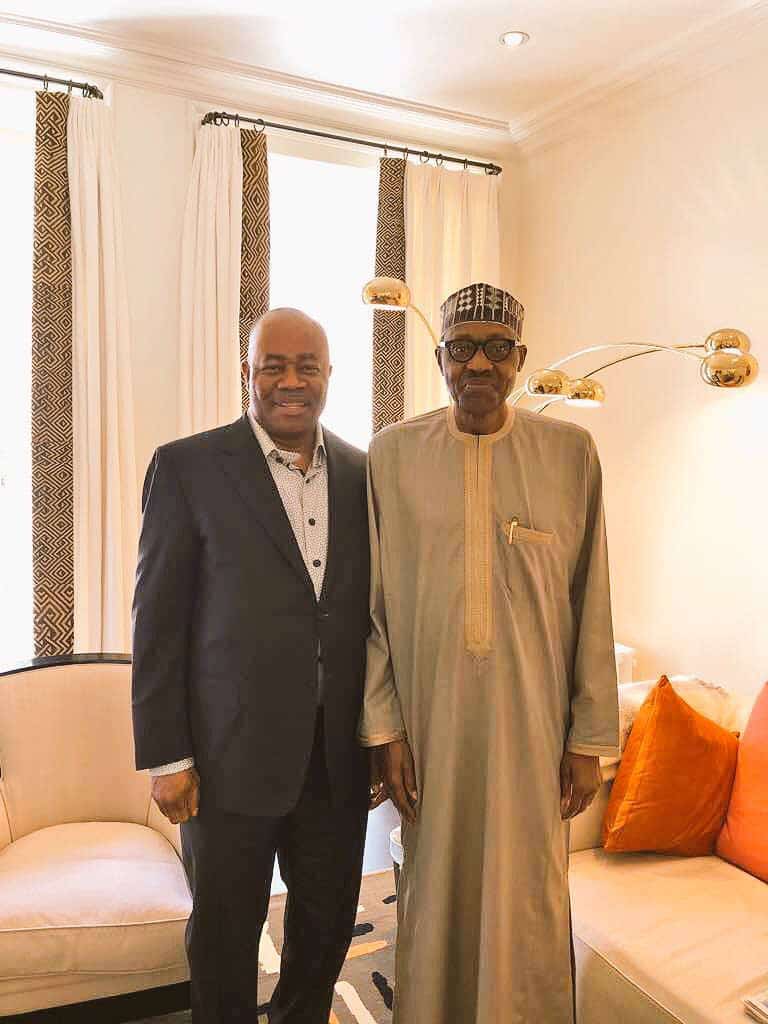 A senior special assistant to the president Muhammadu Buhari, Okoi Obono-Obla had reportedly said the PDP senator will be welcomed into the party on Thursday at a rally in Akwa Ibom.
The motive behind the anticipated defection is momentarily unclear, especially with the PDP laying claim to the majority in the upper legislative chamber.
Newsheadline247 understands Akpabio's move to dump PDP for APC was hinged on protracted unresolved disputes with his successor as governor, of Akwa Ibom State, Emmanuel Udom.