Former President Olusegun Obasanjo and his former Vice-President Atiku Abubakar reunited on Wednesday in Abuja after years of disagreement over the affairs of Nigeria.
The two leaders were brought together by former national security adviser, Aliyu Gusau.
Both men were at the helms of Nigeria's affairs between 1999 and 2007
Their reunion came up at an event organized by The Gusau Institute – 'A New Era for China-Africa Cooperation' which was held at Transcorp Hilton, Abuja.
Atiku Abubakar, the Peoples Democratic Party (PDP) presidential hopeful and Obasanjo shook hands after Aliyu Gusau called for peace and reunited the duo.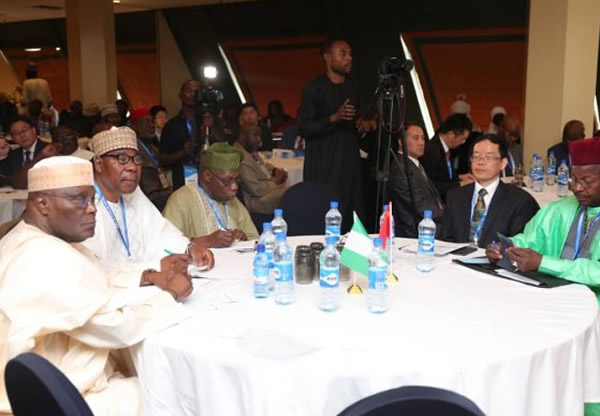 Former President Boni Yayi of Benin Republic and ex-President Mahamane Ousmane of Niger Republic were also at the event.