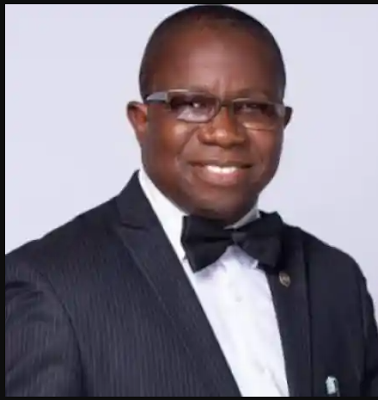 Organisers of the fifth edition of The Voice Magazine Outstanding Public & Private Office Holder's award have announced Saturday, 13th of August, 2022 as the date for the much-anticipated event.
The award annually organized by the management of Dama Media Concept Publishers of The Voice Magazine and owners of DamaTv started five years ago to celebrate those that have made positive contributions to the development of our nation and humanity.
The awardees for this year edition are: the first Social Club in Ota, Iganmode Club of Ota, The Head of Marketing and Corporate Affairs Managers of Access and Heritage Banks, Mr. Abdul Imoyo and Mr Blaise Udunze, Director of Health of Ado-Odo/Ota Local Govt, Mr. Bunmi Omoroga, Barr. Adekunle Abiodun.
Advertisement
This year edition will discuss Public Private Partnership, A Veritable Means of Developing a Better Nigeria. Barr. Wale Adegoke, the Chairman of Ota, Nigeria Bar. Association (NBA) has been invited as the guest speaker while Alh. Yaya Dada and Chief Adegoke Adeshina, the General Manager of Intercontinental Distillers Ltd would serve as the Chairmen and Chief Launchers of the day.
Mrs. Adetoun Akindele will have been invited as the Chairperson cum Chief Launcher.
Other notable awardees for this year's edition are Barr. Dele Babalola, Barr. Daramola Lekan, High Chief Oke Dada Kamolideen, Baale Akintan, Meiran Lagos, Cdr. Victoria Olaoke, Ogun State TRACE Head of Operations, Ota Command.
The event will start at 10.00 am at Olori Amope Dada Hall, inside St. James Cathedral Osi-roundabout, Ota, Ogun State.
Cdr. Ajibade Adekunle the Area Commander of Ogun State TRACE, Ogun West Command, Ogun West Commander of Ogun State Vehicle Inspection Service, Engr. (Mrs) Gbenga, Dr Edet E. Ansah, Ifo area Commander of Ogun State TRACE Cdr AKINKUNMI EBUN-OLUWA ABIKE, The Managing Director of Sangate Distillers, High Chief Taiwo Arifayo Sosanya, the Araba of Meiran made up award lists.
His Royal Majesty, Oba Wasiu Ogungbayi the Onitetiku of Owode-Ota, HRM Oba Samuel Oroja and Baale Subair Tijani Taofiq will grace the event as the Royal fathers of the day.