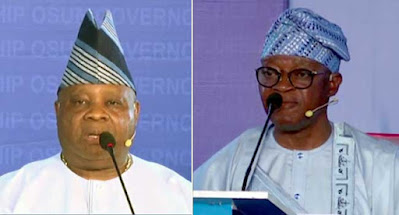 OPINION
By Kunle Bakare
A way round void votes, or ballot, amid all efforts and time invested in exercising your franchise, can be a source of electioneering delight in spite of the occasional risks.
One major cause of null balloting is the overlapping of the voter's thumb or index print across party logo boundaries.
For such a voter, it is as good as staying at home, away from the polling units. And for the state or nation, this may well jeopardise the chances of electing the right leader.
Education of voters, nonetheless, particularly by party leaders, would do so much in greatly reducing the alarming incidents of stray votes, at least in their respective domains.
It can be guaranteed that adequate rehearsal, anyway, by improvising ink and pieces of paper with ruled lines, and the use of the index finger as against a bigger thumb, could save the day.
Here is an electioneering titbit, though of great potential for satiety.
We shall vote wisely!
We shall vote with informed decision!!!
*Kunle Bakare, an educationist and public commentator base in Osun State writes from Ikire
Advertisement