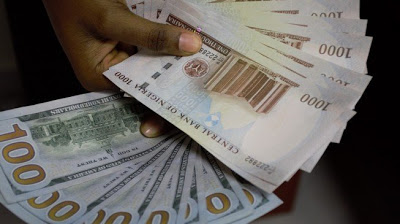 The position is so bad, that it has never been witnessed in the last three decades
Naira has crumbled again to a new low of N700/$1 at the parallel market as dollar demand pressure from retail end users persists.
The naira closed last week at N630/$1 and has stayed within the N620/$1 band for weeks before the current low.
Advertisement
Findings showed that although many black market dealers are asking for between N700 to N710/$1, actual transactions have stayed within the N700/$1 band.
Speaking on the development, Abudul Hassan, a Lagos-based Bureaux De Change (BDC) operator said the parallel market is where the dollar demand pressure has migrated to, as the CBN finds it difficult to meet demand at the official markets.
"Everybody is moving to the parallel market and we have seen rising pressure there. With little control from the regulator, people are quoting sale price at N710/$1 but actual transactions are settled around N700/$1. We expect the naira to continue its fall in the next few weeks as dollar liquidity in the system continues to nosedive," he said.
Managing Director, Cowry Asset Management Limited, Johnson Chukwu, said that to save the naira, Nigeria needs to build an economy that is net exporter of valuable goods and services to earn more dollars.
He said priority should be given to manufacturing and exports to enhance speedy recovery of the local currency.
The position is so bad, that it has never been witnessed in the last three decades.
NATIONAL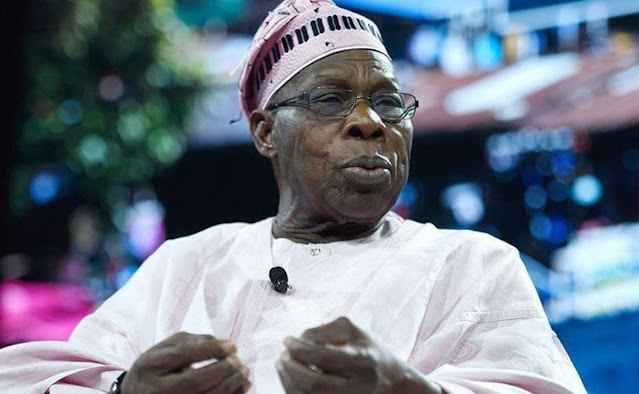 Nigeria's situation requires all hands to be on deck… it's beyond party politics – Obasanjo
Robertson, who is also RenCap's Head Macro-strategy Unit, added: "Things are not looking pretty good for Nigeria and other emerging markets. Oil production in Nigeria has fallen so badly in the last few years and oil prices is also about falling more. We are going to see disinflationary policies coming because we are approaching recession," he said.
Managing Director, Financial Derivatives Company Limited, Bismarck Rewane, said the naira is falling on the back of heightened forex demand compared to limited forex supply.
He said: "Nigerian consumers, businesses and individuals alike are facing challenges and headwinds and are reeling in an atmosphere of hopelessness. This is because of a myriad of factors."
"Notably, the precipitous fall of the naira in the forex market, the power supply shortage (national grid – 3,500MW) and now the almost unaffordable price of diesel (N850/liter). In spite of the hike in interest rates, we are witnessing what some analysts fear may become a bout of runaway inflation. Inflation is not just domestic but global."
As part of its longer term forex strategy to save the naira, the CBN announced a rebate scheme to raise $200 billion in earnings from non-oil proceeds over the next three-to-five years by incentivising exporters to repatriate and then sell dollars into the local market.
This move and several others were targeted at making the local currency stronger against the greenback and other global currencies.