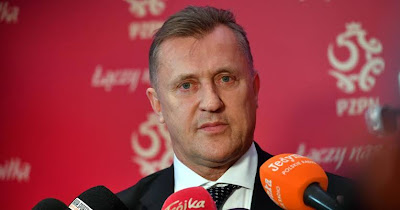 "Polish National Team will not play with Russia, no matter what the name of the team is."
Agency Report
The Polish Football Association says FIFA's ruling to allow Russia compete in World Cup qualifying play-off is "disgraceful" and "unacceptable," insisting they will not play against the country.
After Russia launched an attack against Ukraine on Thursday, FIFA issued a statement on Saturday ruling that Russia will play their World Cup qualifying games without their national anthem, flag and in a neutral territory under a new name, 'Football Union of Russia'.
Poland, scheduled to play against Russia on March 24 at Moscow, disagreed with FIFA's decision.
"Today's FIFA decision is totally unacceptable," the PFA's spokesperson Cezary Kulesza said. "Due to the disgraceful decision of FIFA, the Polish FA sent a letter today to all football federations in Europe."
In a series of tweets on Saturday, Mr Kulesza said "our stance remains intact: Polish National Team will not play with Russia, no matter what the name of the team is."
He added, "We presented our position and encouraged them to stand by our side. Because only united we will be strong. No indulgence for Russian aggression against Ukraine."
On Friday, the UEFA executive committee moved the venue of the final of the 2022 Champions League from St Petersburg to Paris, and Manchester United cancelled its sponsorship deal with Russian airline Aeroflot because of Russia's invasion of Ukraine.
UK lawmakers also proposed to ban Russian billionaire Roman Abramovich from ownership of Chelsea FC, forcing Abramovich to surrender control of the football club to Chelsea.
Advertisement