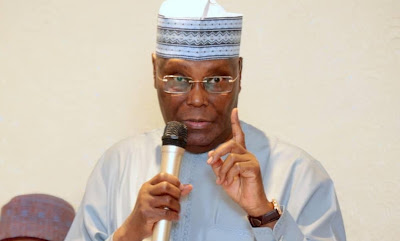 Former Vice President Atiku Abubakar has denied the ownership of Mikano Generators and other products from the company.
Managing Director of Mikano International Limited, Firas Mamfouk, distanced its ownership from Atiku, who is the presidential candidate of Nigeria's major opposition party – The People's Democratic Party, PDP.
The disclaimer reads in part: "The attention of the Management of Mikano International Limited, promoters of Mikano Generators (amongst other products), has been drawn to numerous articles and press statements stating that the company is owned by/affiliated with HE Atiku Abubakar.
Advertisement
"This disclaimer is a notice to the general public that the news does not represent the true facts as it concerns Mikano International Limited.
"Please be informed that Mikano International Limited is not owned, affiliated, associated authorised, endorsed by or in any way officially concerned with HE Atiku Abubakar.
"Members of the public, therefore, advised to disregard the news."
There have been insinuations in some quarters that since the company belongs to the presidential candidate, he would not allow the Nigerian Electricity Supply Industry (NESI) to thrive should he win the election next year.
Responding to a tweet accusing him of ownership of the off-grid power generating firm and seeking political change in preparation for the 2015 general election, Atiku on March 26, 2014, denied owning shares in any generator firm.
He insisted if he had such investment, he would not spend 30MW on external generation capacity.