By Abdulrasheed Adelakun
The tournament is a brain child of the Women Elite Sports Empowerment Initiative.
Ogun State is currently hosting the inaugural edition of the Southwest Female Basketball Tournament tagged Balling to Impact 2021.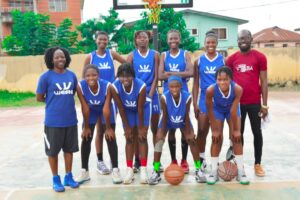 The tournament is a brain child of the Women Elite Sports Empowerment Initiative.
The games are being played at the basketball Court of the Alake Sports Centre, Ijeja, Abeokuta
The participating teams are Hoopsdream from Oyo State, Book&Ball from Osun State, Pacers from Ekiti State, Sunshine from Ondo State and the hosts Foba representing Ogun State.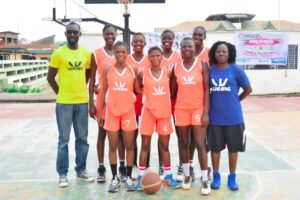 Ogun State female basketball Coach who is an affiliate coach to the Initiative Iyabode Adebayo explained that they came about the tournament in order to empower young women in Sports to be able to impact their communities positively, she revealed that four Elite Players are allowed in each team for the upcoming players to learn from them.
She said that Ogun State has always been at the forefront in exposing female basketball Players to opportunities in order to further their choosing career.
Some of the State's players who are presently playing professional basketball abroad are Onome James Akinbode, Aderinsola Idowu and Mistura Badmus.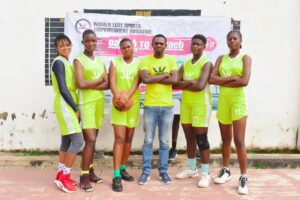 Osun State Head Coach, Taiwo Ajibola popularly called Eleniyan lauded the organizers of the tournament, he said more competitions like this would help in discovering more talents for the Southwest and the national team; the D-Tigress.
He appealed to the waring parties at the governing body of the game in the country, Nigeria Basketball Federation(NBBF) to sheath their swords in order to move the game further forward, in the continent and the world at large.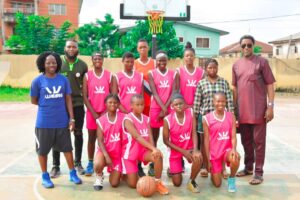 In some of the fixtures earlier decided, Oyo State lost to Osun 15-17, Ogun beat Ekiti 21-12, Ondo narrowly lost to Ekiti 18-20 and Ogun again triumphed over Oyo 19-15
The Finals would be decided Thursday today at 3pm.