Agency Report
The vice president harped on the need for transparency in the management of resources meant for the acquisition of hardware for the defence and security agencies
There is a need for proper accountability in defence expenditure as the nation grapples with emerging security threats, says Vice President Yemi Osinbajo.
Osinbajo shared his thoughts while interacting virtually with participants of Course 30 at the National Defence College late Wednesday.
His spokesman Laolu Akande released highlights of the presentation via a statement on Thursday.
Osinbajo advanced arguments in support of local production of military hardwares to be able to get ahead of non-state actors festering criminalities around the nation.
POLITICS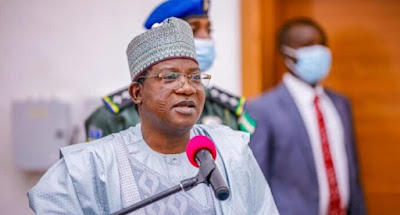 2023: APC picks Lalong as DG of presidential campaign council
"It is clear that given current realities in our security situation, there is absolutely every need for us to fast-forward all our plans for the future so that we can be much more effective in dealing with the current threats and the threats that we will experience as we go into the future," the vice president posited.
"I think that there is a need, especially now, to really look very closely at local production of our hardware, beginning with armament."
Emphasising the urgency of the local production of arms, Osinbajo maintains that "But if we choose to import rather than produce locally then we will never develop our military-industrial complex."
Albeit, the vice president harped on the need for transparency in the management of resources meant for the acquisition of hardware for the defence and security agencies.
"There needs to be more accountability because every time you hear about 'we not having enough equipment,' but there must be accountability.
"I would like to see a framework for greater accountability within the Ministry of Defence that ensures that they are able to account for military expenditure," he said.
(NAN)